< Previous -Next >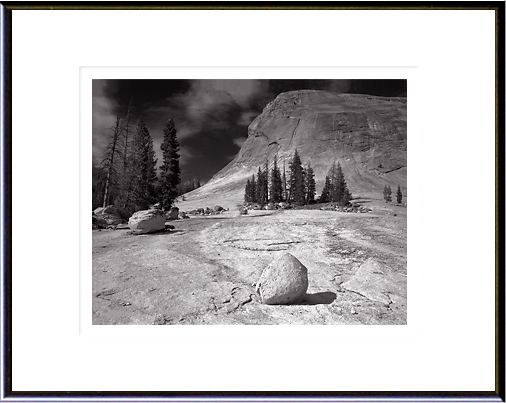 Lembert Dome
Yosemite National, California

My photograph of Lembert Dome is a perfect example of an amazing moment adding depths of remembrance to my artistic heart.

I set out exploring the day following Tioga Road toward Tuolumne Meadows in Yosemite National Park. It was here where I recognized a potential photograph in the making.

I was fortunate to have the blending of the right ingredients for me to make a photograph.

The elements complemented the sense of place. Tenacious pines growing out of the granite, the sky and clouds, clear blue and white, a cool breeze, and the warmth of the springtime sun was intoxicating in itself let alone making a photograph of this experience. As I walked around observing, as I often do before I pick up my camera, I had searched the scene until it showed me the spot to make my picture.

I recall setting up my view camera, exposing my black and white sheet film; then, after I packed my gear, I sat saturating my senses for quite some time. Wonderful time. Exhausted, and exhilarated by the experience.
I'm honored, and grateful that Lembert Dome allowed me to make a photograph of her majestic beauty.
* Hand Printed by photographer Roy Pope on 11x14 silver-gelatin photographic paper
* Selenium toned and processed to archival standards
* Print sizes are approximate
* Mounted and overmatted to 16x20 finished size with 4ply archival rag board
* Each print is signed and dated on the mount, and has identification information on verso
ID# 45-02-27-1
Price: $300.00 each
Free Shipping with the purchase of any print!